6 Apr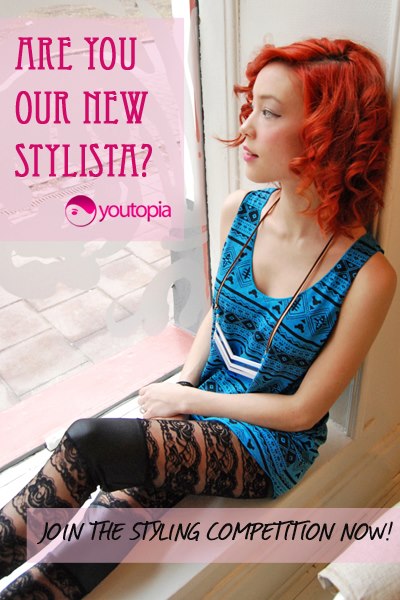 - Are you super good at styling yourself and/or others? We are looking for the coolest stylista to feature an example of how to style Youtopias clothes in our webshop. The message is, as always: STAND OUT IN THE CROWD!
This is how to enter the competition:
- LIKE US ON FACEBOOK
- Link to your own personal style (lookbook, picture on FB, blog post, youtube compilation, etc.). You can write to us on Twitter, FB or email to info@youtopia.se
- We will choose the best styled outfit.
- DEADLINE to post your entry is 30th of April.
PRIZE
The winner will recieve an outfit of their choice from Youtopia.se. She will style it and those pictures will later be featured on the front page of our webshop! She will shine like a true star! She will also be promoted on our FB page and  here on our blog Youryoutopia.
GOOD LUCK!:)

Tags: Asian, competition, fashion, gyaru, japanese, kawaii, korean, model, styling, ulzzang, unique, webshop, win, youryoutopia, youtopia, youtopia.se